What Is VAT®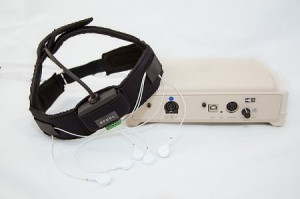 The Vestibular Autorotation Test(VAT®) evaluates how well the inner ear is functioning. The test results are also used to design a treatment plan specific to your patient's problem.
Advantages
Fast Only 18 seconds
Physiological — Screens VOR function.
Tests Horizontal & Vertical Canals.
Test the Motion Range from 2 – 6 Hz.
Natural Everyday Motions
The motions your patients complain about.
Easy to Perform — Just look at a target … and
Shake your head NO …….then
Shake your head YES
Great for all Ages
Pediatric or Adults
Provides Diagnostic Information
Monitors VOR Systems.
Monitors Smooth Pursuit System.
Monitors Vestibular Rehabilitation
Objective Documentation.
Headband/Skin slippage software
Built-in algorithms eliminate data error.
Visual Vergence system correction
Each data point corrected for eye to target distance.
Artifact Detector
Eye blinks automatically removed.
Microchip Rotational Sensors
Senses Horizontal or vertical head motion.
Helps you to Design a Treatment Plan
Specific to your patient's needs.
Windows Compatible — Windows 7 64 bit
Use the computer of your choice
Notebook or desktop
PLUS: VAT® now includes The Report Writer
Generate Reports in less than a minute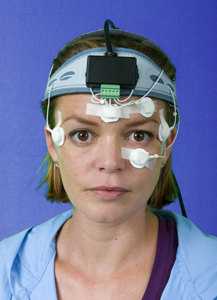 VAT® Test Procedure
Look at the target.
Move your head to the tone

Side to side to test the horizontal canals.
DOUBLE CLICK on picture for Video.

Up and down to test the vertical canals.
DOUBLE CLICK on picture for video.

VAT Is Your Choice For
VOR Screening
Diagnostic Information
Monitor Vestibular Rehabilitation
Design a Treatment Plan
Monitor Ototoxic Medication
Pediatric Screening
Sports Medicine
Objective Documentation